Description
Note: * Please make sure the mouse is TURNED ON when you are recharging it. * Only the left and right buttons of the mouse is silent, the two side buttons are not. Features: * 2.4 GHz wireless provides reliable and long range connection. * Cool breathing color creating a ideal atmosphere for playing. Light on/off depends on your needs for the design of a singe switch. * Soundless clicks allow you working or play without bothering others * Two side buttons achieve the function of page forward and page backward. * High quality rechargeable battery promises a long battery life, which is user and environmental friendly. * 3 level DPI: 1200-1600-2400DPI of the mouse meets your needs perfectly. * Ease to set up: plug in the USB receiver and you are all set. Specification: Type: Wireless mouse combo Wireless Distance: 10m Receiver: Nano receiver Colors: Black,White Buttons: 7 DPI:1200-1600-2400 Battery: 400mAh Lithium battery Package Contents: 1* Wireless mouse 1* Charging cable 1* USB receiver 1* English Manual
See It In Action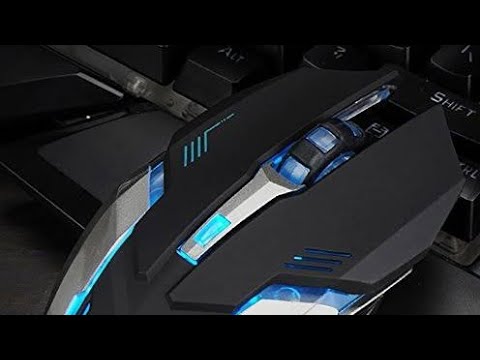 Customer Satisfaction History
The current customer satisfaction score is 0.3. A score of 1 is the most positive, meaning that customers love this product. A score of -1 is the most negative, meaning that customers had a negative experience with the product.
What Neutrals Are Saying
There are no neutral remarks about this product yet.
Feature
!!!This product is sold by VEGCOO, we do not recommend you to buy used products from Amazon Warehouse, If you buy the item from Amazon warehouse, we cannot guarantee the quality of the product!▶Adopted advanced technology, it can not only provide reliable wireless connection but also an accurate tracking. Allowing you move your gaming mouse freely without interference within 10m.
See It In Action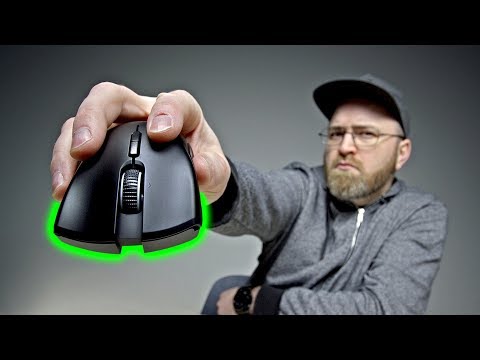 Price History
The price is currently $13.59.
What Fans Are Saying
You're not getting a $100 mouse, but you are getting a fantastic $15 mouse.
If you're looking for a good cheap mouse with a bit of personality, this mouse will work just fine for you.
I think this is a really nice mouse it has a sleek design and a cool glowing setting.
Similar Product
Redragon M601 RGB Gaming Mouse Backlit Wired Ergonomic 7 Button Programmable Mouse Centrophorus with Macro Recording & Weight Tuning Set 7200 DPI for Windows PC (Black)

Better reviews
More popular
Similar Product
Razer Naga Epic Chroma MMO Gaming Mouse - 19 Buttons - 8,200 - Wireless

See It In Action
Sales Rank History
The sales rank score is currently 56. A score of one is the best possible score, meaning that it sells best within its category.
What Haters Are Saying
Totally junk, broke in three weeks.
I would have given this product a 4.5-5 star if it was not for the extreme poor battery life and i do not even use the lights at all.
I use this for my work pc that i use throughout the 8 hour day and not full time , yet the battery at best last 2 days of use before dies , whilst my single AA battery mouse goes months with the same use amount .
What feature of this product do you love?